C.E.W.D.G Waste Disposal Grounds - Hours of Operation & Fees
Coldwell Eriksdale Waste
Disposal Grounds
HOURS OF OPERATION
(Year round)
Tuesday-Friday 11:00 am - 5:00 pm

Saturday 9:00 am - 3:00 pm

Sunday & Monday - Closed
HAVE YOUR LOADS SORTED FOR RECYCLING DROP OFF AND SECURED!
PLEASE HAVE YOUR RECYCLABLES AND GARBAGE AT THE CURB/ROAD SIDE BY 8:00 AM.
Eriksdale Town pick-up is every Tuesday.

Eriksdale Rural pickup is every 2nd Thursday.
TIPPING FEES - MARCH 15, 2018
Landfill Waste
1 standard size garbage bag ....$ 3.00 each
All below fees are per load or part thereof
1/2 ton truck or 1 Axel Utility trailer...........$ 15.00
1 Ton truck or 2 axel utility trailer......... $ 30.00
3 Ton truck........................................... $ 90.00
Tandem truck..................................... $ 150.00
Semi Trailer........................................ $ 300.00
Oversized loads with sides are charged a 50% surcharge on unit fee.
Any waste deposited in the active cell is subject to tipping fees
Payment Options are: debit/credit card, cash and cheque to C.E.W.D.G.
There are no tipping fees for recycling only loads of the items listed on the next page. (i.e. you have a stove, used oil, 4 tires & bagged leaves on a load – no charge)
Waste to go in the active cell on the same load as the recycling, you will be subject to tipping fees. (i.e. you have a stove on your load as well as 10 bags of garbage for active cell you are charged tipping fees)
Loads MUST be sorted & secured! The transporter is responsible for the cleanup of any litter and for the collection and disposal of any materials which have fallen from a transport vehicle
Recycling & Waste Diversion drop off stations
The CEWDG is a member of many recycling stewardship programs in Manitoba & Canada, please help us do our part and recycle what you have. We receive funding from some programs and that helps us improve the site and offer more to our citizens. Thank you to everyone who supports our initiatives. Links to stewardship websites we are affiliated with are listed beside each type. Please take the time to visit the sites to learn more about a specific program.
If you would like a newsletter emailed for the links to work send request to cewdg@hotmail.com
Appliance – with Freon

(i.e. refrigerator, freezer, air conditioner) Notify attendant, these need to be placed in the white goods area to have the Freon removed by a licenced technician.

Appliance – no Freon

(i.e. stoves, dryers, washing machines to scrap metal)

Batteries – automotive

(i.e. car, truck, tractor batteries)

Batteries – household

(i.e. AAA, C, D, 9V, rechargeable, battery packs from power tools) place in plastic bag or container and give to attendant https://www.call2recycle.ca/what-can-i-recycle/

Clean Farms - plastic silage wrap, plastic twine & plastic spray jugs

Visit the site or RM office for a collection bags and guidelines. https://cleanfarms.ca/programs-at-a-glance/mb-programs-events/

Electronics

– (i.e. t.v., telephone, computers, DVD player, printers, microwave) many items are accepted ask attendant if you are not sure. https://www.recyclemyelectronics.ca/mb/what-can-i-recycle/

Household Recycling

– (i.e. milk jugs, pop bottles, soup cans, juice boxes, pop cans, paper) Place in blue or clear bag and give to attendant. http://simplyrecycle.ca/

Household Hazardous Waste

– (i.e. paint, non-refillable camping cylinders, corrosives, toxics, fluorescent bulbs) All items must be in original container. Only household products, no commercial or agricultural accepted. Please visit the website for important information. https://www.productcare.org/province/manitoba/

Scrap Metal

– (i.e. stoves, dryers, washing machines, any item made mostly of metal)

Tires

– any whole automotive or OTR (off road tires tire), regardless of age or condition. We now accept tires on rims. (Tire pieces, tubes etc… placed in separate pile) https://www.tirestewardshipmb.ca/tire-recycling-manitoba

Used Oil, filters &containers, Used Antifreeze & containers, DEF Containers.

Free Oil Promo is always on while supplies last, bring in your used oil and receive free oil in return. Restrictions apply. See attendant. http://usedoilrecycling.com/en/mb/faq

Yard Waste

– (bagged leaves & grass clippings, tree branches) NO black or green bags, we have to see it is yard waste. Use paper, orange, clear or blue bags.
* We now accept debit & credit cards for payment!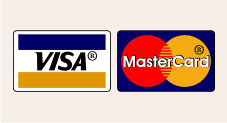 Free oil Promotion
r used oil,

If you have any questions or concerns, please call the CEWDG at 204-739-2808 or the RM of West Interlake Eriksdale Office at 204-739-2666.